CPM Scheduling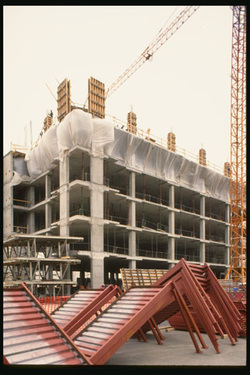 Most contractors are capable of putting together a schedule that can be used to manage construction to some degree, but a large percentage of construction schedules have serious flaws that reduce the schedule's use both as a management tool and as a tool for measuring delay. Even if the original schedule has been prepared using the best scheduling practices the updates are often incomplete and lack detail especially as work scope modifications change the original sequencing.
Lack of accurate scheduling brings significant cost penalties to both contractors and owners. Late completion damages and acceleration costs can dwarf the cost of construction changes. As important, most schedules include work sequences that often do not reflect the best or quickest sequence, imposing a completion date later than could have been achieved.
CCL is a recognized leader in construction scheduling, using Primavera P3, P6, SureTrak, Microsoft Project, and other schedule software. We have assisted lenders, government agencies, designers, construction managers, developers, general contractors, and specialty contractors in the preparation and maintenance of CPM schedules.
CCL has the ability to prepare a project schedule from scratch or improve a contractor-prepared schedule. Updates can be performed according to clients' needs. We can perform site visits to prepare or update schedules, or can perform these tasks remotely from our office with information provided by on-site personnel.
CCL has performed CPM project scheduling for clients throughout the United States and the world. Our client base is varied, from manufacturing facilities, offices, hotels, and airports, to refineries, power plants, hospitals, colleges, roadwork and utilities, etc. Click
projects
to view project listing.
CCL has conducted CPM training conferences worldwide, and has participated in programs in London, England; St. Louis, Missouri; Washington, DC; Chicago, Illinois; New Orleans, Louisiana; Los Angeles and San Francisco, California; Manama, Bahrain; Limas sol, Cyprus; Rome, Italy; Bangkok, Thailand; Kuala Lumpur, Malaysia; Saudi Arabia, Jakarta, Indonesia; Hong Kong, and Singapore.
Contact us
for additional information on project scheduling and how we may help you.
---